Central Stucco, a division of Central Supply, provides contractors and homeowners with quality materials and custom-matched colors. We offer competitive pricing and superior customer service.
We're able to offer the best in EIFS (Exterior Insulation and Finish Systems) and EPS Stucco work in New Jersey. Based in Passaic, our highly trained and motivated staff will make sure your project gets done on time.
Call 973-777-0515 Ext. 120 or ask for Joanna.  Her email address is Joanna@centralsupply.us.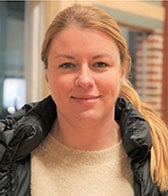 On-screen colors may vary from actual product. Make your ultimate selection based on a sample.